Yesterday was our annual cell group christmas party again and this year it is held at a private room at
Waraku
, Marina Square.
Like I said in my
previous post
, I was in charge of the welcome gifts. Aren't they lovely =)
Finished Welcome Gift!
I did the handphone chain and the sister did the cardboard and words. Heard her fingers really ached after that... but I think we're both really happy that people liked it =)
The theme for the party this year was
'HATS'
so all of us had to wear our most interesting hat to the party. Prizes are given out to the Most Creative Hat and Best Salesperson. To win, we'll have to give a speech on why we deserved to win and everyone will vote for the one we think best suits the category.
As usual, the word 'prize' lit the torch of competition in me and straight away I went to work hunting down and designing the perfect hat.
I deliberated for many weeks between getting a classic Audrey Hepburn country style hat...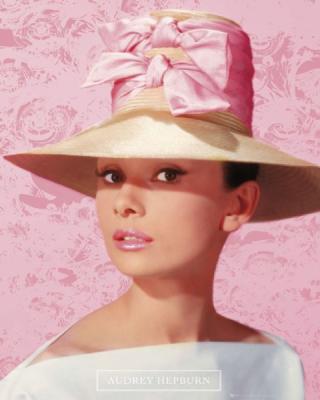 ...which can be bought from
Forever 21
(not exactly the same of course) or to jazz up the classic Fedora that I already own courtesy of the sister.
Which did you think I chose? =)
After much consideration, I decided on...
The one-of-a-kind fedora of course!
"It's very me. Cool, Creative and Collectible. Cool 'cos I'm cool, creative 'cos I attached the brooches on myself - the gold one was also made by me - and collectible 'cos the three brooches belong to a collection of brooches which I amassed over the years. I don't collect brooches anymore but I still collect snowglobes, pins, keychains, etc...
Vote for me!
"
*bright smile*
That's the speech I gave on why I should win. Ok not exactly.
*laughs*
Anyway everyone voted and...
*drum rolls*
Most Creative Hat
The winner was A with the over-the-top pink
One Piece
style hat (apparently shipped over from Japan). I got 2nd place though. Was so close to winning... haha but I don't mind. At least I was a contender... THANKS TO THOSE WHO VOTED FOR ME! =)
Best Salesperson Award
The award for best salesperson went to my friend SF who I have known since we were Primary 4. She went into so much details that people actually thought she sold hats for a living. For the record, she doesn't. She's an engineer for crying out loud. Goes to show she really deserved the award!
After giving out gifts to appreciate various people in the cell group (thanks for the gift I appreciate it!), it was time for Secret Santa/Gift Exchange! Each of us were to say something about our mortal while the rest tried to guess who it was. It was really fun. My secret santa was Yaowen who handcrafted my present...
So pretty right?!?
After all the eating and exchanging of our Christmas gifts...
I'd say overall the whole event was a resounding success! Don't you agree? =)